New to Classical Pilates?
Feeling apprehensive or a little intimidated about trying Pilates? Many people feel that way initially, but don't let it stop you from coming! No matter your fitness background Joseph Pilates designed his exercises to be modified to the ability of the student.
Whether you are in a private session or a small group class, you will be guided through the classical Pilates exercises with meticulous attention to form and precision. As a result, you will develop strength and flexibility in a safe and careful way. If you are a beginner, your instructor will make sure you feel comfortable at your own level. You will be amazed at the progress you'll make!
Pilates is not restricted to specific body parts. Pilates exercises focus on your core and trunk, but that doesn't just mean your abs. Although Pilates is specifically defined as exercise for the core or abdominal muscles, it is important that clients know that 'the core' includes the entire trunk, which is the Abdominal muscles, the hips, the inner and outer thighs, and the back. So expect a workout that works your entire body.
Group Mat Class
Basic Level & Open Level
$20 – single class $220 – 12 class Loyalty pass
The 'Matwork' is the grassroots of Joseph Pilates work. It was developed nearly 100 years ago. Mat classes are limited to 6 people. It was designed to be a free standing form of exercise that is a full body workout in it's own right. mat classes are capped at 6 and focus on the Pilates Mat sequence & flow.
* New Clients seeking to partake in the mat classes are encouraged to start with Private one-on-one lessons to become familiar with the exercises prior to joining a class.
Basic Level Mat
What to expect?
A beginner system is taught in this class, It's focus is on establishing a strong basic foundation for the fundamentals of the Pilates Method. These classes focus on establishing a connection between the Powerhouse and the rest of the body and, how to move through the exercises with flow & control. Staying at this level for a while on a regular basis is highly recommended.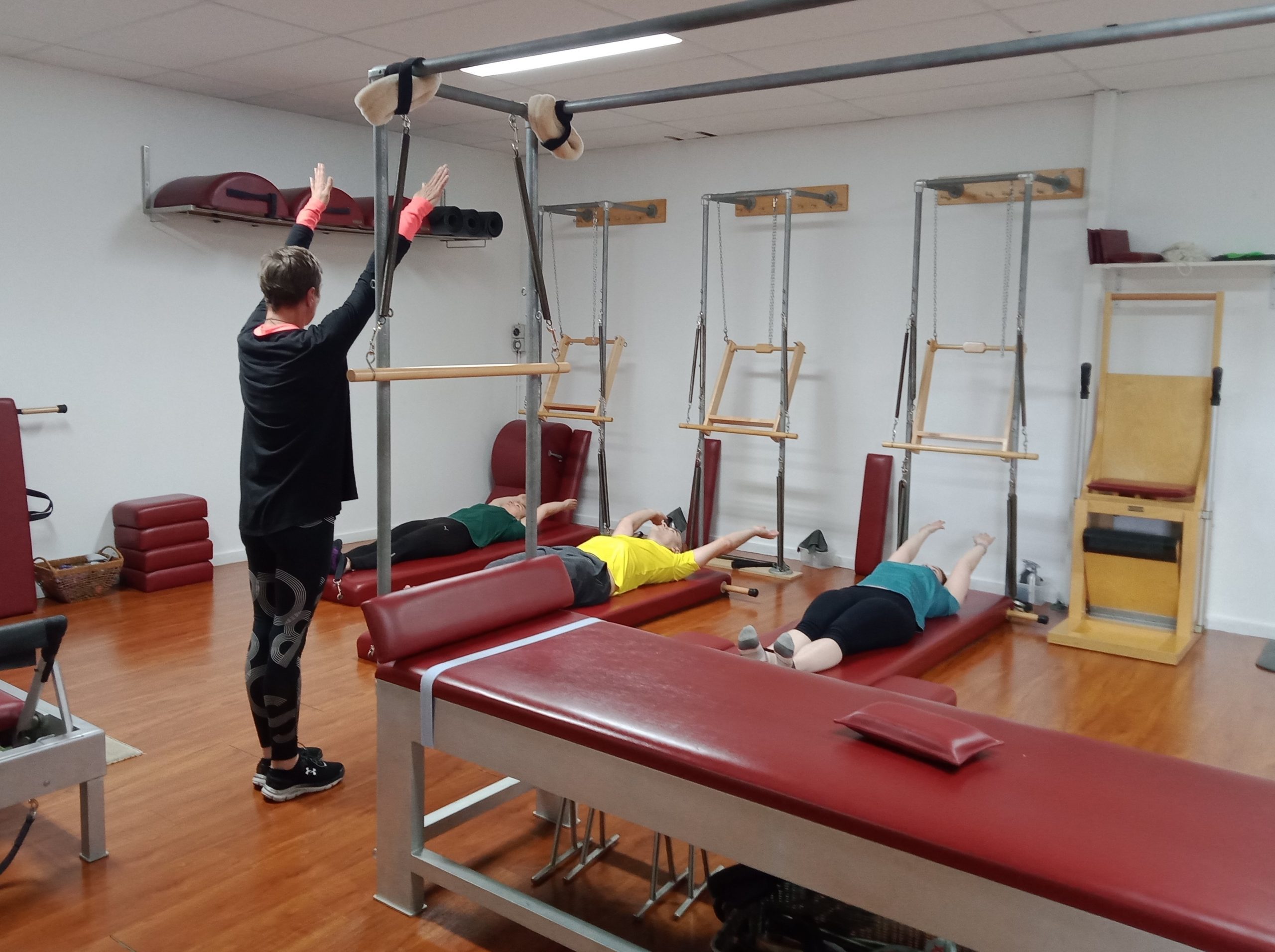 Intermediate (Open) Level Mat
What to expect?
Progressing to the Intermediate level will deepen the Powerhouse connection, further improving strength, flexibility, stamina & control. These classes are suggested for clients who have built a good understanding of the basic principles and fundamentals of the Pilates Method, and are looking to further their knowledge.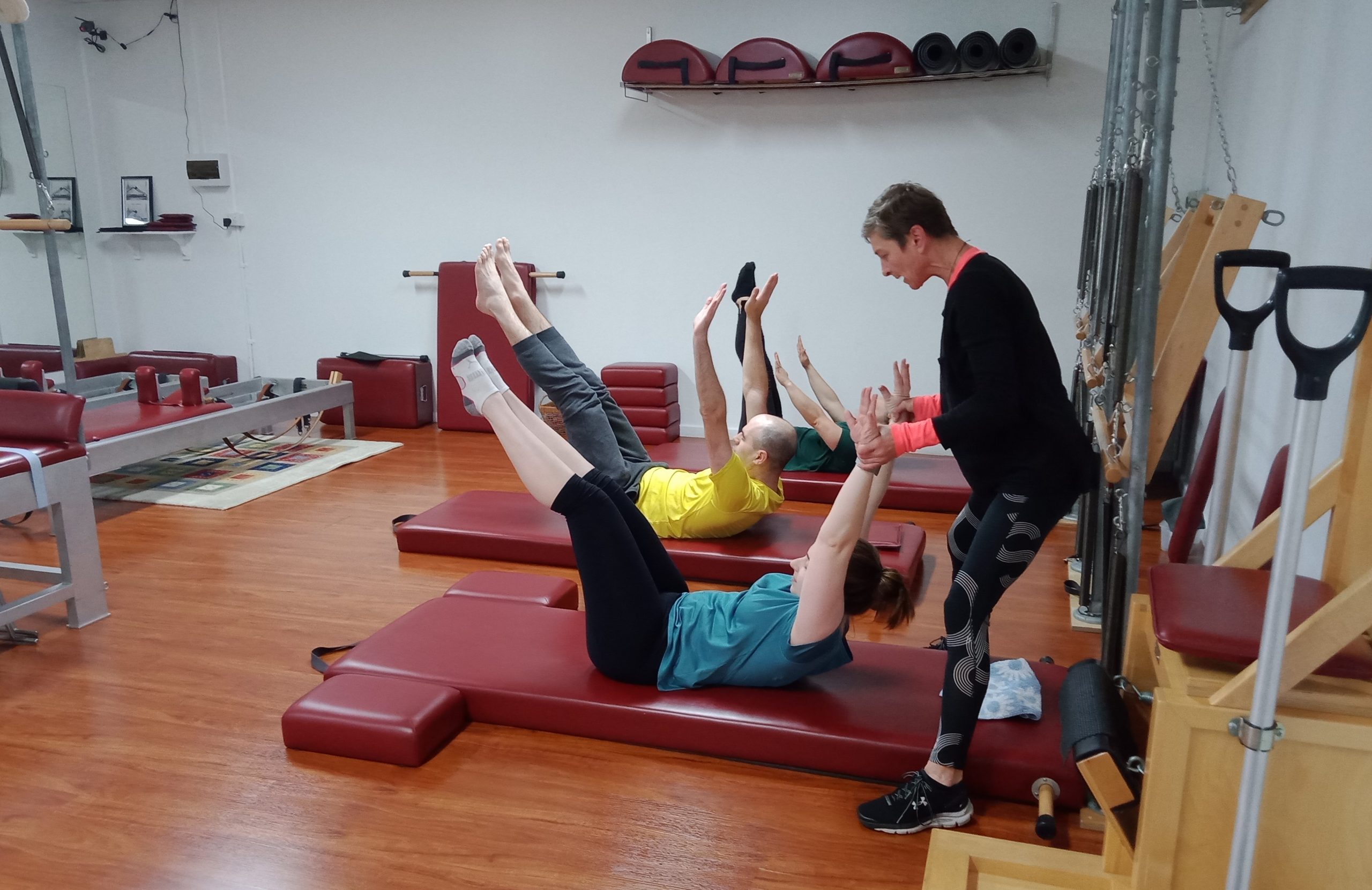 Private Lesson (1:1)
$70 – single
$340 – 5 class
$650 – 10 class
The best way to experience & maximize the benefits from the Pilates method is to work with all the studio equipment. Maximizing all the Gratz studio equipment, one on one sessions will truly give you what your body needs. All Highly recommended for people who are sustaining chronic pain and/or injuries. All Pilates attendees are encouraged to have a private lesson/s at any stage of there Pilates journey, to ensure the technique of Pilates and correct use of the Powerhouse muscles are understood.
Duet Lesson (2:1)
$45 – single
$215 – 5 class
$400 – 10 class
Duet sessions can be scheduled with a friend or other Pilates enthusiast which can be fun, motivating, and cost effective. We recommend duets for clients who are similar in their level of Pilates experience. These sessions provide a more complete understanding and a personalized experience of the Pilates technique than bigger group classes. You and your partner will work primarily on the reformer and mat, learning the exercise sequences and transitions, and build up to a strong flowing workout together. The tower unit and Vunda chairs will also be incorporated to give you a more comprehensive experience.
Small Group Equipment Class
*Our Equipment classes are not suitable for NEW or pregnant clients, or anyone who is
experiencing any chronic pain or restricted movement.
Reformer Plus Class (3:1)
$35 – casual
$165 – 5 class
$320 – 10 class
What to expect
Classical Reformer sequence with transitions, dynamics PLUS – Mat/Tower wall unit & other apparatus.
*New clients to CPM wishing to join a group reformer class are expected to have completed 3 x private sessions (or more), before entering the class to become more familiar with the equipment, exercises and flow of the lesson.
Tower Class (4:1)
$28 – casual
$130 – 5 class
$250 – 10 class
What to expect ?
Intermediate level hybrid Pilates class combining a dynamic mat class routine followed by resistance exercise's on Tower unit. The tower unit is equipped with a range of weighted springs, bars and props simultaneously creating stretch & strength to give your body a balanced, integrated workout.
*Participants must be at a sound Intermediate level, and be familiar with Classical Pilates fundamentals & exercises. New students interested in this class must contact the studio beforehand.
Would You Like To Learn More?
If you're not sure what would be the most suitable class for you, please get in touch with Cathryn by email or call for a confidential chat.
M: 0422 948 272